PERSIST and PURSUE is a stirring memoir recounting the unlikely, remarkable journey of Pierre Nzuah from a remote village in Central African nation of Cameroonian to a graduate degree in electrical engineering in the United States.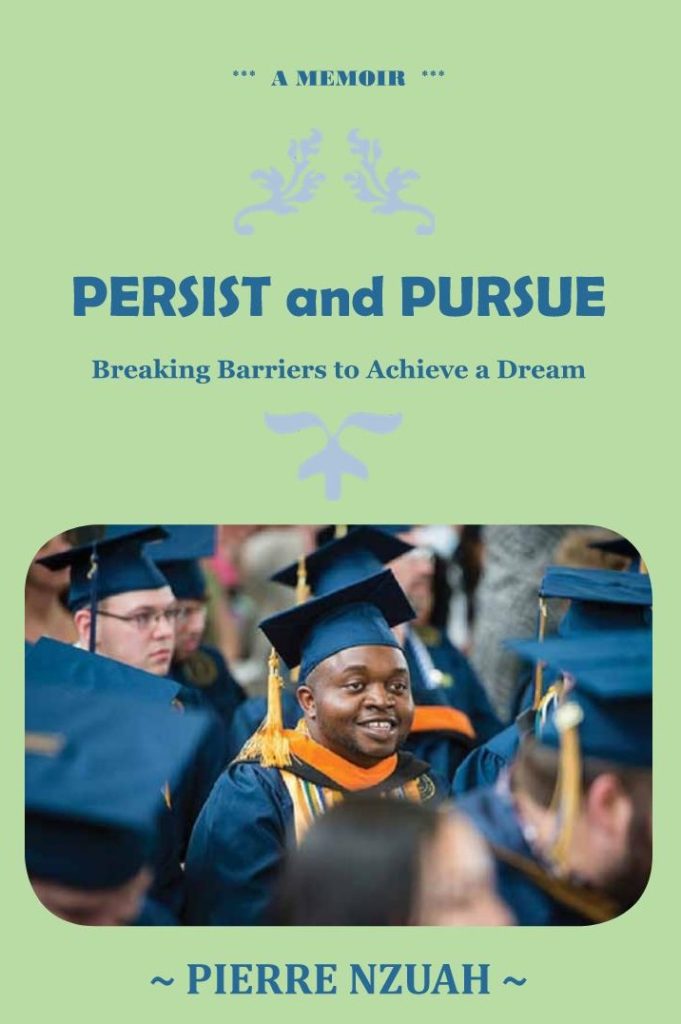 His polygamous family survived by subsistence farming while living in a mud-brick compound without electricity or potable water. His parents were in no rush to send Pierre, their eleventh of seventeen children, to school. At the age of eight, which is very late for a child to begin formal education, he ran out of patience and began sneaking out of the compound – without his father's knowledge – to start attending primary school. Even as a young boy, his hunger for learning was that strong.
Pierre's story is exceptional because he does not come from a wealthy family, but driven by a constant hunger for success, he persevered through extraordinary circumstances and hardships to realize his dreams.